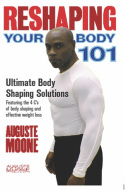 Our "Improving The Work Day" seminars and in-service programs consists of 2 segments...
1. Shaping Up The Work Day
2. De-Stressing The Work Day
*Featuring "Reshaping Your Body 101" Handbook
---
Our "Improving The Work Day" seminars and in-service programs consists of 2 segments...
1. Shaping Up The Work Day
2. De-Stressing The Work Day


---
Shaping Up The Work Day
Seminar/In-Service Program
Staying Energixed On The Job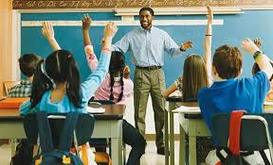 The "Shaping Up The Work Day" Seminar/In-Service Program is a great way to help your staff learn valuable techniques in maximizing and maintaining that high level of energy and enthusiasm that leads to measurable results. During this interactive powerpoint presentation, attendees are given a wealth of information about those foods, easy to do exercises, and breathing techniques that help them perform at their best at all times and during all situations during their day. Attendees are also given an opportunity to practice some easy and effective exercises that leave them feeling ready to tackle the issues they face on a daily basis. During the program, attendees are given an opportunity to ask questions, discus concerns and obstacles they may face on the job, and receive viable and doable answers. This exciting program is a "must have" for any professional development day.
The program can be presented in optional 60 minutes or 90 minutes segments. Each attendee receives a quick reference guide containing much of the information presented in the program. Take this opportunity to improve the health of your staff and increase the effectiveness of their work day which all leads to good results for everyone. Book your program today...



---
De-Stressing The Work Day
Seminar/In-Service Program
No More Over-Stressed Staff!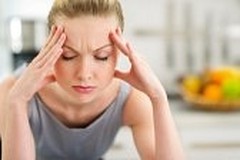 The "De-Stressing The Work day" Seminar/ In- Service Program is a fun and interactive powerpoint presentation that addresses those age old staff questions of "how do I deal with my boss, that job, and those people at my job without losing my mind from being stressed out." These questions are enthusiastically answered in this optional 60 or 90 minutes presentation of proven techniques, simple actions, tasty foods, and breathing techniques that have been shown to reduce stress, improve mood resulting in improved job satisfaction, productivity, and overall quality of life. This program is also great for organizations seeking to bolster their efforts to improve the health of their communities through programs that impact the individual and family lives of community residents.

Research shows that 60% of adults are over-stressed on their jobs. This stress results in an average of 16 working days lost due to stress related illnesses per person annually. This undoubtedly affects not only staff productivity but also the individual health of the staff and the overall health of the organization and its ability to reach its goals. It is no secret that job stress oftentimes leads to home stress that not only effects the family but also the community at large. Take this opportunity to do something about the stress felt by your staff. Book your seminar/in-service today!

---
---
Program Goal:
The goal of the Programs is to educate the staff on various ways to improve their mental and physical health and decrease their stress levels during the day using simple and effective techniques, actions, and foods that raise metabolism, ease tensions and bring about a better mood.
Program Outcomes:
At the end of each session, the attendees will be able to
develop their own personal daily good health plan that consists of eating certain foods, specific stretches and exercises, and specific breathing techniques that all work together to improve their satisfaction and effectiveness on the job
identify their stressors and the respective symptoms as those symptoms relate to their overall mood as well as their bodies
choose an appropriate stress relieving techniques, action, and/or food to address their stress levels, and efficiently and effectively apply these techniques, actions, and foods when confronted with stressful situations on the job.
Program Overview:
The Program begins with a brief introduction of the topic as attendees are asked to define in their own words the meaning of metabolism(Shaping Up The Work Day) and stress(De-Stressing The Work Day) and the roles they play in their work day. A brief discussion is held where the formal definition of these concept is discussed along with a list of common misconceptions about them as well as their affects to performance on the human body. The Presenter then conducts a discussion of the various proven techniques, actions, and foods that have been shown through research to positively impact stress, improve mood, bolster performance, and improve overall health on the job. The techniques, actions, and foods are also paired with information gathered in the list produced by the group of attendees at the beginning of the sessions. During all discussions, attendees are encouraged to ask questions and give their opinions on which techniques, actions, and foods may best work for them. The Program session ends with additional questions and answers from the attendees. Each attendee is given a Quick Reference Guide that summarizes the most important points of the presentation.
For more information about this program and availability, please contact Auguste at auguste@augustemoone.com, call 216-333-9248, or just fill out the contact form below.